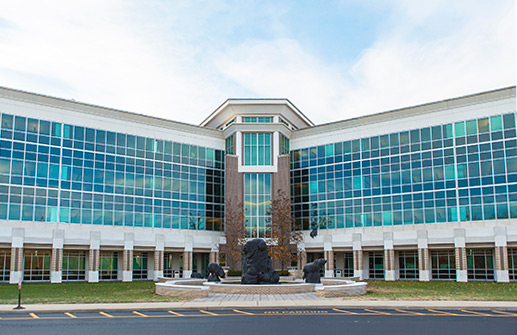 Nestled atop a hill overlooking I-65 stands Dollar General's Store Support Center and corporate offices in Goodlettsville, Tennessee that operates each day to support more than 15,000 retail locations across the 44 states we serve. A visit to Dollar General's home office is incomplete without a tour of the Hall of Values, which is located inside the Integrity Place lobby and provides an interactive and extensive view into our company's rich history, as well as our continued commitment to our mission of Serving Others.
Please follow up with the person you are meeting to ensure you go to the correct building on/off campus!
100 Mission Ridge
Goodlettsville, TN 37072
Make sure you ask for the DG Hotel Rate.
Country Inn & Suites Goodlettsville
(615) 851-4444

Courtyard Marriott Goodlettsville
(615) 851-6000

Hyatt Place Hendersonville
(615) 826-4301

La Quinta Inn and Suites
(615) 851-1891